Purchase

Product is out of stock
Description
Sold out
If it lets you sign up, then there is one spot available !



Please email me, to see if there is space, wait list .
Terribrush@me.com

Light and Fire Retreat Week 2 - 2023

Recharge * Reflect * Create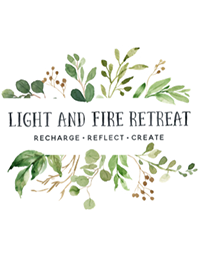 Please note- There is two weeks to choose from in 2023-


This is week 2 Silversmithing , all Jewelry Workshops
To Register - click link above and add deposit to cart

This ARE open August 29th 2023 at ( 9 am pacific time zone )
The Price Showing is the DEPOSIT ! Please read below for full price , you are only allowed to make the deposit from the website..

Price 3,799 USD
Make a deposit of $599.00 USD with the link above !
Once that is paid , YOU ARE GOING to ITALY!!

You will then be sent a contract to sign and return with 4 payments by checks, with the final payment due by August 1st 2023 , or pay full balance for a $100.00 discount



Please Know , when you click Register and check out,
you have reserved a space in this event and have agreed to a no cancelation Policy listed below .

The contract will list more in details on our cancelation Policy and payment plans .
From the date you sign up, you will have 7 days to send payments and a signed contract


We do not take a credit card for payments .



Week 2 Light and Fire Retreat !

Welcome to Tuscany 2023 !

When - October 16-23rd 2023


check in Oct 16th 3 pm


check out Oct 23rd 9 am

Where - Tuscany Italy
Price - $3,799 usd
Deposit - $599.99 usd
Airport - FLorence Italy or Pisa Italy


Deposit is deducted from Balance Due



This week retreat is all about Jewelry designing and silversmithing !

Join the Hosts Terri Brush , Tiffany Kirchner Dixon and Joy Bayer


Join Teachers Terri Brush and Diane Cook !



Your Light and Fire Week long adventure includes the following


*Welcoming celebration
5 Breakfasts
5 Lunches
5 Dinners
*Snacks and Beverages

*3 days Jewelry Workshops with Terri and Diane

*7 night stay in a Villa in Tuscany
( shared rooms and bathrooms )
SOLD OUT Private ensuite rooms are avaiable- Price is $4,399 Please email me to see if available TerriBrush@me.com

*One Antique Market Day - full day away


*One Excursion day - this day is a Fun surprise town


*One Free Day to roam the Villa and local towns




You do not need to know a thing about jewelry , we will teach you everything !



What is NOT included in the event price

*Airfares
*Baggage


*Airport transfers to and from the Estate


(we help all guests plan this )

*Travel Insurance - This is highly suggested !

*Meals on the away days on your own for meals .

*Please NOTE - This is a FIRM non Refundable Event -
If for any reason you cannot attened we will help you sell your space if you are not under 90 days from the event ..

If we are under 90 days away ,you will receive the swag and class kits .



Clicking Reserve a space you agree to these Firm cancelation terms..



Thank you for choosing Light and Fire Retreat , I have been hosting Events in Italy since 2014 !